Miami Car Accident Attorneys
How to File a Car Accident Claim in Florida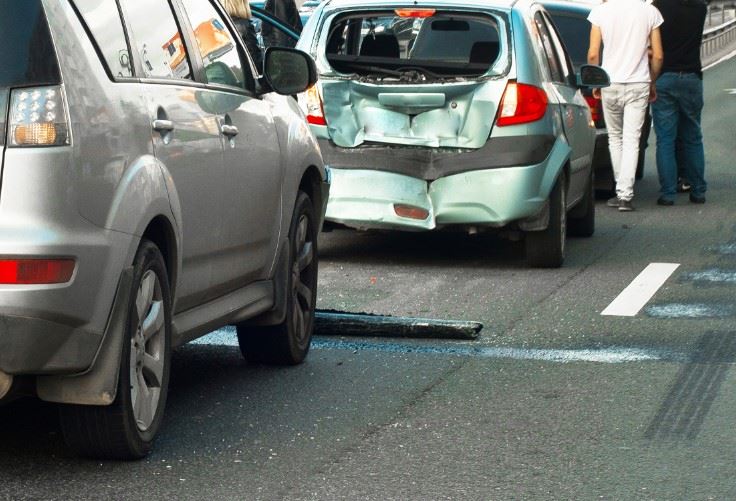 ​The possibility of an accident is always there every time you get in your car or truck. Whether caused by a drunk driver, an inexperienced driver, or a distracted driver, automobile accidents happen every day. At Rossman, Baumberger, Reboso & Spier, P.A., we have handled hundreds of motor vehicle accident cases. Even if you were hurt in a hit and run accident, you can still recover compensation.
Many vehicle accidents involve large commercial trucks and tractor-trailers, often caused by tired drivers or ill-maintained equipment. Car accident cases require knowledge of the complex state and federal regulations governing the operation of these large vehicles. Our Miami car accident lawyers have the experience to handle these cases. We work to recover remedies for those injured and the families of those lost to trucking and automobile accidents. In the firm's tenure, we have achieved a $6.5 million recovery and $3.4 million verdict in separate automobile accident cases, a $2.75 million settlement against a major national car rental company, and $1.4 million in a tractor-trailer accident, just to mention a few examples.
Contact our team online today for a free consultation, or call (305) 900-5493. We have successfully recovered millions for our clients throughout Florida.
On This Page:
Car Accident Damages You Can Recover In Florida
Following a car accident, you may have grounds to pursue compensation for various types of "damages" you experienced as a result of the other driver's negligence. In Florida you can typically pursue compensation for the following:
Medical treatment
Lost wages from missed work
Car repairs/replacement of lost property
Remember, the type of vehicle collision may also contribute to how much compensation you get and who is liable. For instance, if you get into a rideshare accident, you should speak to a Miami Lyft accident lawyer to understand who's insurance will compensate you.
Can You Sue for Pain and Suffering In Florida?
Yes. In cases involving more serious injuries that resulted in disability, disfigurement, or death, you may also be able to pursue compensation for any pain or suffering you or your loved one experienced as a result of the other driver's negligence. These types of damages are referred to as "non-economic," meaning that they don't have a set monetary value. Instead, it will be up to you and your attorney to determine a fair amount that you wish to pursue compensation for.
Common Causes of Car Accidents
In 2020 alone there were over 341,000 reported car accidents in Florida. In 2020 there were over 212,400 injuries related to these crashes, and in the same year there were over 3,300 car accident fatalities. As the state grows in population, this number can be expected to increase.
Unfortunately, most reported car accidents are caused by human error, meaning that if you were injured in an accident caused by another driver, you may be able to file a personal injury claim and cite them for negligence. There are a variety of traffic laws and regulations established to prevent accidents and injuries, but many drivers violate these laws.
Common causes of car accidents include:
Distracted driving: This is the leading cause of car accidents in the United States. Distracted driving includes any behaviors that prevent a driver from being fully focused on the road, such as texting or talking on the phone, eating or drinking, applying makeup, and more. Even taking your eyes off the road for one moment is enough to cause an accident.
Speeding: There are designated speed limits designed to prevent accidents, but unfortunately this doesn't stop countless drivers from driving at unsafe speeds, which reduces their reaction times and increases the risk of losing control of their vehicle in the event that the need to swerve or make a sharp turn.
Drunk driving: Driving under the influence of alcohol (and drugs) is an offense under Florida law. Anyone who is found to be driving with a Blood Alcohol Content (BAC) level of .08 or above is in violation of the law and can be fined or arrested. Alcohol impairs your judgment and motor functions, both of which are needed to operate a vehicle safely.
Reckless driving: Drivers who disregard the law are actively putting themselves and others on the road at risk of being injured in an accident. Failing to stop at a stop sign or red light, quickly changing lanes without signaling, and speeding are all types of reckless behavior that can cause serious and preventable injuries.
Call our team today to get started with a no-cost consultation! We can help you to file your Florida car accident lawsuit immediately.
If you've been injured by a negligent driver, you deserve to be compensated. Our team of car accident lawyers in Miami can get started on your claim. Call us to schedule your free consultation at (305) 900-5493.
You and your staff have forever changed our lives and it will never be forgotten. - Garrett E. Rankin

It meant so much knowing we had a team of people supporting us, that we could trust! - Stephen and Valerie

I couldn't be happier with how our case was handled. - Alexandra C.

Your knowledge and expertise helped keep our minds at ease during this very stressful situation. - Crespo Family

Blown Away by the Integrity and All the Hard Work. - Edwin & Geovy