Miami Car Accident Lawyers
How to File a Car Accident Claim in Florida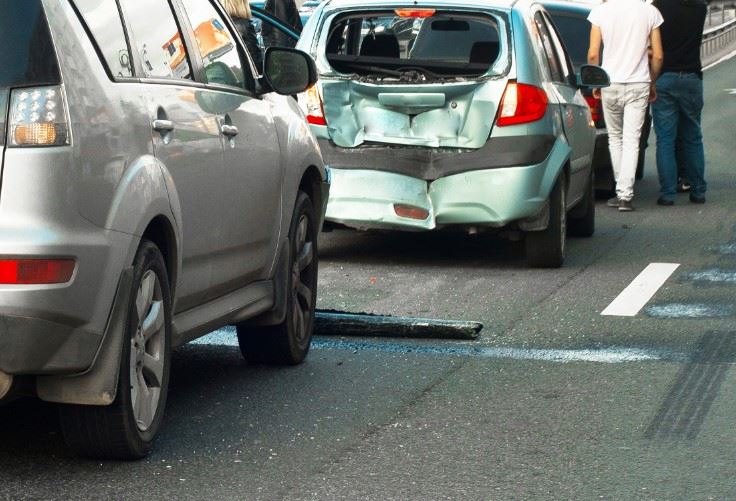 The possibility of an accident is always there every time you get in your car or truck. Whether caused by a drunk driver, an inexperienced driver, or a distracted driver, automobile accidents happen every day. At Rossman, Baumberger, Reboso & Spier, P.A., we have handled hundreds of motor vehicle accident cases. Even if you were hurt in a hit and run accident, you can still recover compensation.
Many vehicle accidents involve large commercial trucks and tractor-trailers, often caused by tired drivers or ill-maintained equipment. Car accident cases require knowledge of the complex state and federal regulations governing the operation of these large vehicles. Our Miami car accident lawyers have the experience to handle these cases. We work to recover remedies for those injured and the families of those lost to trucking and automobile accidents. In the firm's tenure, we have achieved a $6.5 million recovery and $3.4 million verdict in separate automobile accident cases, a $2.75 million settlement against a major national car rental company, and $1.4 million in a tractor-trailer accident, just to mention a few examples.
Contact our team online today for a free consultation, or call (305) 900-5493. We have successfully recovered millions for our clients throughout Florida.
On This Page:
Car Accident Damages You Can Recover In Florida
Following a car accident, you may have grounds to pursue compensation for various types of "damages" you experienced as a result of the other driver's negligence. In Florida you can typically pursue compensation for the following:
Medical treatment
Lost wages from missed work
Car repairs/replacement of lost property
Remember, the type of vehicle collision may also contribute to how much compensation you get and who is liable. For instance, if you get into a rideshare accident, you should speak to a Miami Lyft accident lawyer to understand who's insurance will compensate you.
Can You Sue for Pain and Suffering In Florida?
Yes. In cases involving more serious injuries that resulted in disability, disfigurement, or death, you may also be able to pursue compensation for any pain or suffering you or your loved one experienced as a result of the other driver's negligence. These types of damages are referred to as "non-economic," meaning that they don't have a set monetary value. Instead, it will be up to you and your attorney to determine a fair amount that you wish to pursue compensation for.
Common Causes of Car Accidents
In 2020 alone there were over 341,000 reported car accidents in Florida. In 2020 there were over 212,400 injuries related to these crashes, and in the same year there were over 3,300 car accident fatalities. As the state grows in population, this number can be expected to increase.
Unfortunately, most reported car accidents are caused by human error, meaning that if you were injured in an accident caused by another driver, you may be able to file a personal injury claim and cite them for negligence. There are a variety of traffic laws and regulations established to prevent accidents and injuries, but many drivers violate these laws.
Common causes of car accidents include:
Distracted driving: This is the leading cause of car accidents in the United States. Distracted driving includes any behaviors that prevent a driver from being fully focused on the road, such as texting or talking on the phone, eating or drinking, applying makeup, and more. Even taking your eyes off the road for one moment is enough to cause an accident.
Speeding: There are designated speed limits designed to prevent accidents, but unfortunately this doesn't stop countless drivers from driving at unsafe speeds, which reduces their reaction times and increases the risk of losing control of their vehicle in the event that the need to swerve or make a sharp turn.
Drunk driving: Driving under the influence of alcohol (and drugs) is an offense under Florida law. Anyone who is found to be driving with a Blood Alcohol Content (BAC) level of .08 or above is in violation of the law and can be fined or arrested. Alcohol impairs your judgment and motor functions, both of which are needed to operate a vehicle safely.
Reckless driving: Drivers who disregard the law are actively putting themselves and others on the road at risk of being injured in an accident. Failing to stop at a stop sign or red light, quickly changing lanes without signaling, and speeding are all types of reckless behavior that can cause serious and preventable injuries.
Can You Sue in Florida for a Car Accident?
Yes. Although Florida technically has a no-fault system for car accidents, you may still be able to pursue a personal injury claim against the other driver if you suffered serious injuries. According to FL § 627.730, if you meet the "injury threshold" you may file an injury lawsuit against the negligent driver.
However, if you are found to be partially at fault for the accident, this may reduce your compensation by a certain percentage, depending on how much of a role you played in causing the accident. This is known in Florida as "comparative negligence." Filing a car accident claim in Florida can be complex because of these laws, therefore it's important that you hire a professional accident lawyer to represent you.
---
Call our team today at (305) 900-5493 to get started with a no-cost consultation! We can help you to file your Florida car accident lawsuit immediately.
---
How Do You Prove Negligence In a Car Accident?
In order to win your auto accident lawsuit, you will need to prove that the other driver was behaving in a negligent manner. The best way to do this is to show how they failed to uphold their legal duties as a driver, which include:
Obeying the speed limit
Keeping their eyes and mind on the road
Maintaining control of their vehicle
Maintaining their vehicle so that it's road-safe
Not driving under the influence of drugs or alcohol
Obeying all signals, road signs, etc.
There are several ways you can go about proving negligence: video evidence, eyewitness testimonies, accident reconstruction evidence, toxicology tests (to prove intoxication), and more. Our Miami car accident lawyer are equipped to build a strong case on your behalf using all resources available to us.
What Are the Most Common Car Accident Injuries?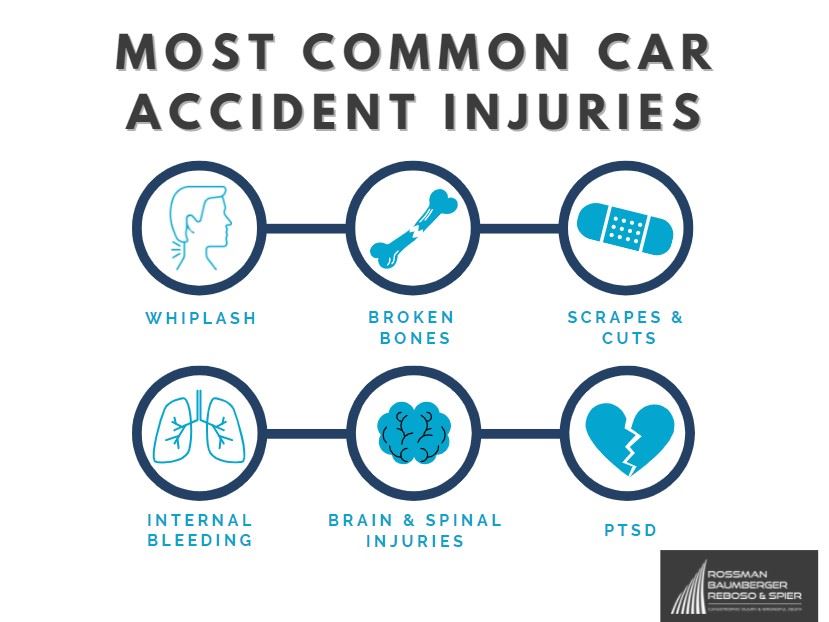 All car accidents, minor or severe, have the potential to cause serious injuries. Some of the most common injuries sustained in car accidents include:
Whiplash
Broken bones
Internal bleeding or bruising
Scrapes, cuts and lacerations
Torn or pulled muscles
Head or brain injuries
Spinal injuries
PTSD or mental distress
Even if you believe you haven't been injured in your accident, you should always see a doctor and have them check you for injuries that may not surface immediately (these are known as "latent" injuries). Some car accident injuries can take several days to become apparent.
How Much Time Do I Have to File a Claim?
One of many reasons why it's beneficial to hire a car accident attorney in Miami is to ensure that you file your claim in time to recover damages. All states, including Florida, have strict deadlines known as statutes of limitations. In Florida, victims of car accidents have four years from the date of the accident to file a claim, and two years if someone died as a result of the accident.
Four years may seem like a long time, and indeed it's a longer amount of time than in other states. However, waiting too long to get started on your case can pose a risk of you losing important evidence. Our attorneys can investigate your accident and collect important documentation, such as witness statements, before it's lost forever. When you hire our team, we can exceed expectations in order to recover what you need to pay for medical bills, lost wages, pain and suffering, property damage, and more.
What Is the Car Accident Lawsuit Process?
A typical car accident case will follow the below timeline:
We will listen to your story and help determine whether or not you have grounds for pursuing a personal injury claim.
If your case is worth pursuing, we will file and serve a complaint against the at-fault party.
Once the defendant responds to the complaint, we will begin the discovery process in which both sides request information and begin to build their case.
If we are able to reach a favorable agreement with the defendant on your behalf, your case may be able to be resolved before it even goes to trial. This is referred to as a pre-trial settlement.
If we are unable to reach a fair settlement with the opposing party we will take your case to trial and fight for your rights in front of either a judge or a jury.
The judge or jury will provide a ruling on your case and you will either have your request for compensation granted or denied.
In the event that you are denied compensation, you may still have grounds to file an appeal and undergo a second trial that may end in your favor.
There is no set length of time for a car accident claim. This is because every case is unique. Some cases are relatively easy to settle, while others can take months or even years. No matter what, we will fight until we obtain maximum compensation on your behalf.
What Is the Average Settlement for a Car Accident in Florida?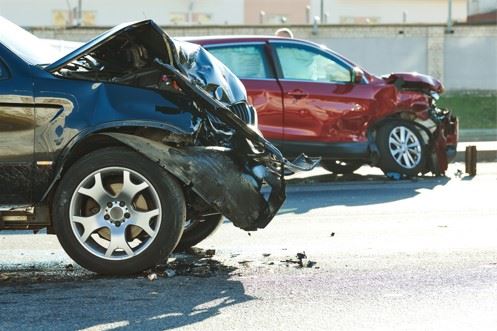 There is no "one size fits all" settlement amount for car accidents. Each accident is different and each victim's injuries are unique. Therefore, the best way to determine what your claim may be worth is to discuss your injuries with a car accident lawyer in your area. In general, the more serious your injuries, the higher your settlement will be. For minor injuries like whiplash, soft-tissue injuries, etc. your settlement may be closer to $15,000. On the other hand, if you suffered serious spinal injuries or brain injuries your settlement may be $100,000 or higher.
Can You Still Sue If the Other Driver Doesn't Have Insurance?
In situations where the driver who hit you does not carry insurance (which is a violation of Florida's laws), you may still be able to recover compensation for your injuries by taking one of the following steps:
Pursuing compensation through your own insurance company's uninsured motorist coverage (assuming this is part of your insurance plan)
Filing a personal injury lawsuit directly against the responsible driver - this course of action is only available under certain circumstances, due to Florida's fault laws, and also is not likely to result in much compensation since the other driver wasn't paying for insurance to begin with
Why Hire a Car Accident Lawyer?
You may think that since you weren't at fault for the accident, you don't need a lawyer to represent you. However, this isn't necessarily the case. Evidence shows that car accident victims who are represented by an attorney generally receive higher compensation than those who are not. This is true for several reasons:
Our attorneys are experts at dealing with insurance companies
We can help determine how much you deserve and fight for fair compensation
Our lawyers can walk you through the legal process and ensure nothing is missed
In general, if you have suffered an injury as a result of a car accident, you may have better results when you hire a professional car crash lawyer to represent you in your Florida car accident lawsuit.
---
If you've been injured by a negligent driver, you deserve to be compensated. Our team of car accident lawyers in Miami can get started on your claim. Call us to schedule your free consultation at (305) 900-5493.
---

What Our Clients Think
"It meant so much knowing we had a team of people supporting us, that we could trust!"

Stephen and Valerie

"I couldn't be happier with how our case was handled."

Alexandra C.

"Your knowledge and expertise helped keep our minds at ease during this very stressful situation."

Crespo Family
Recognized In Our Community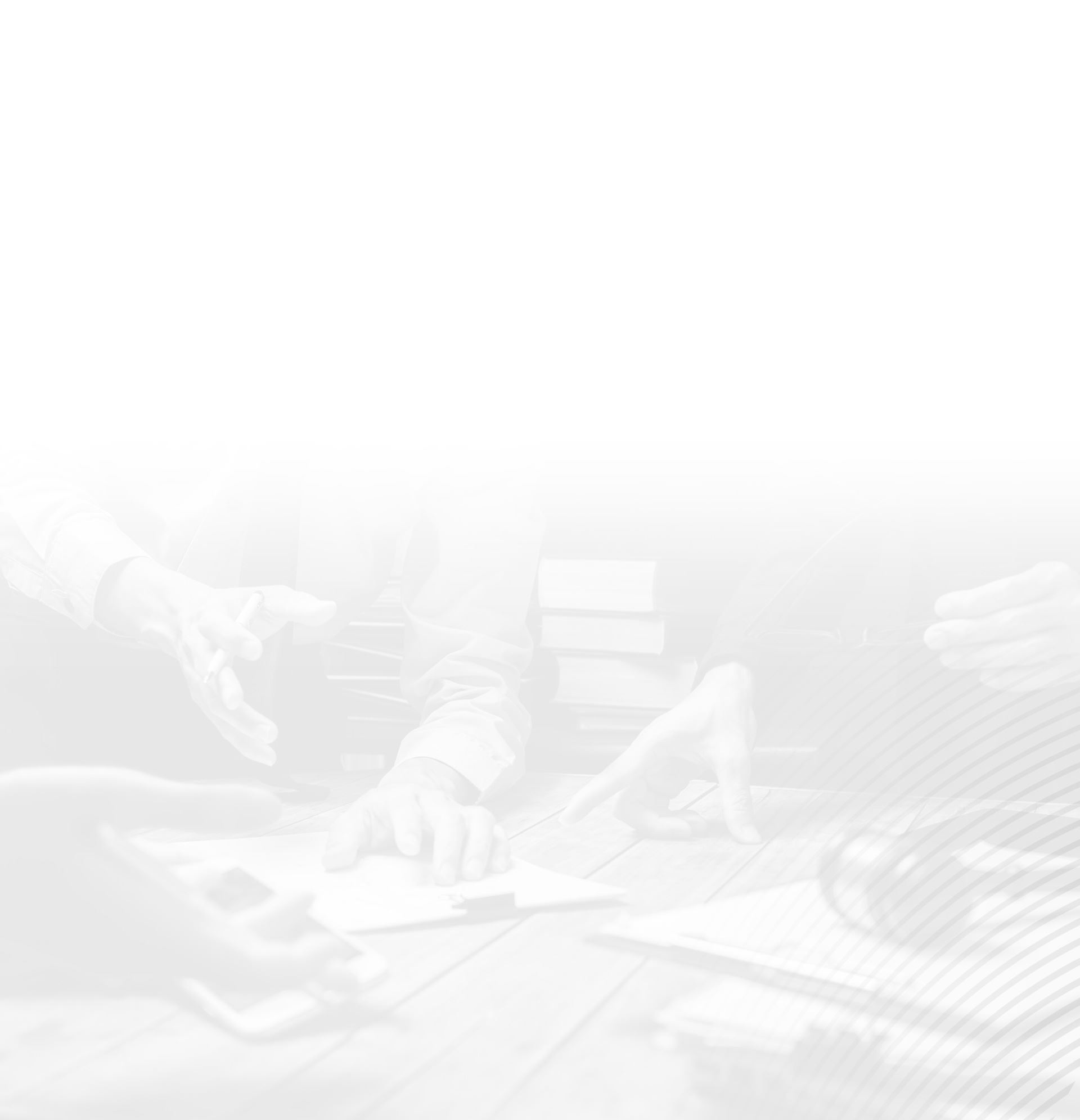 Our Difference
Over 200 Years of Experience Combined

Won $900 Million in Verdicts & Settlements

Free Initial Consultation

Committed to Our Community

Serving Clients for Almost 50 Years

Dedicated to Helping You Get Your Life Back
Schedule Your Free Consult Contact Us Rossman, Baumberger, Reboso & Spier, P.A.