Distracted Driving Accidents
Miami Distracted Driving Accident Attorneys
Texting and Other Distracted Driving Accidents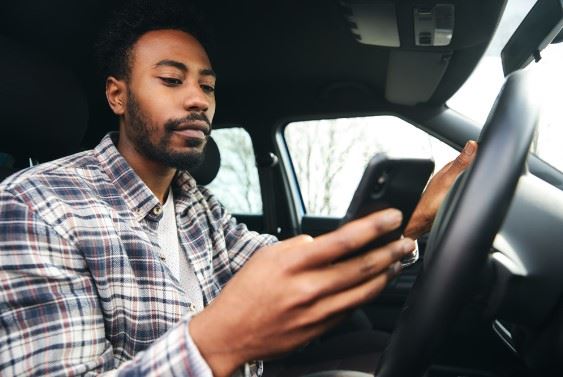 Distracted driving is one of the most dangerous—and most prevalent—hazards on our highways and roads. According to the Florida Department of Highway Safety and Motor Vehicles, distracted driving-related traffic fatalities have steadily increased since 2015, with a total of 48,537 distracted driving accidents in the state in 2020 alone. These accidents led to more than 2,700 serious injuries and over 300 deaths that same year.
If you were injured or if someone you love died in a motor vehicle collision caused by a distracted driver, Rossman, Baumberger, Reboso & Spier, P.A. can help. In some cases, distracted drivers are not only being negligent, but are also acting criminally—and they can be held legally accountable for victims' resulting injuries, damages, and losses.
Filing a car accident claim after a distracted driving accident in Florida can be complicated. We encourage you to reach out to an attorney who knows the law and who can stand up for your rights. Our distracted driving accident attorneys in Miami are ready to put our extensive experience and collective resources on your side.
---
Schedule a no-cost, no-obligation consultation with a member of our team today; call (305) 900-5493 or contact us online to get started.
---
On This Page:
What Are the Main Types of Distracted Driving?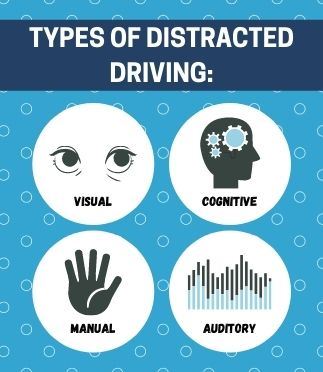 While most people recognize the dangers of texting and driving, many do not realize that this is far from the only type of distracted driving. In fact, any activity or conduct that takes a driver's attention away from the road is considered a driving distraction.
Driving distractions are broken down into four main types:
Visual Distractions: A visual driving distraction is anything that takes the driver's eyes off the road, even for a split second.
Manual Distractions: Manual driving distractions are activities/conduct that take the driver's hand(s) off the steering wheel.
Cognitive Distractions: A driver is cognitively distracted while driving if their mind is focused on anything other than the task of driving.
Auditory Distractions: An auditory driving distraction is a noise or sound that causes the driver to lose focus on the road.
Many driving distractions fall under more than one category. For example, texting while driving is so dangerous because it combines multiple types of driving distractions: the driver has one or both hands off the wheel to hold the cell phone/device and type, their eyes are off the road as they are looking at the cell phone/device, and their mind is focused on the content of the text message rather than the road ahead. The sound of an incoming message can even serve as an auditory distraction for those behind the wheel.
What Are Examples of Driving Distractions Other Than Texting While Driving?
Although texting while driving is one of the most dangerous distractions for motorists, as well as the main type of driving distraction prohibited by law, it is not the only thing that can cause a driver to lose focus.
Other common types of driving distractions, many of which are just as dangerous as texting while driving, include:
Using a GPS or navigational system
Adjusting a vehicle's controls, such as the radio or AC
Reading or sending emails on a handheld device
Taking pictures or videos on a cell phone
Looking at or posting to social media, such as Instagram, Twitter, or Tik Tok
Eating, drinking, or smoking
Attending to children or pets in the vehicle
Reaching for an item that has fallen to the floor of the vehicle
Looking at billboards, signs, and other items along the roadway
Looking at an accident ("rubbernecking")
Conversing with passengers
Daydreaming
Grooming or applying makeup
Using headphones or earbuds in both ears while driving
Listening to excessively loud music
These and other unsafe activities behind the wheel put everyone at risk. The best way to prevent driving distractions is to eliminate them; keep your phone out of reach and on silent or in "do not disturb" mode while driving. Never use a cell phone behind the wheel, even when stopped at a red light or stop sign, and refrain from engaging in any other behaviors that may divert your attention to the most important task at hand: driving.
What Is the Most Common Type of Crash Caused By Distracted Driving?
Some of the most common types of crashes caused by distracted driving are rear-end accidents. This is often a result of the distracted driver following the vehicle in front of them too closely and therefore being unable to stop in time if traffic suddenly halts. In some cases, a rear-end accident can even occur if the driver begins to text before they have brought their car to a complete stop.
Is Distracted Driving Illegal in Florida?
While all types of driving distractions are considered negligence, only certain forms of distracted driving are prohibited by law in Florida. Specifically, as of 2019, using a handheld device, such as a cell phone, to send or receive any form of text-based communication, including text messages, while driving is a primary offense. This means that police officers can conduct traffic stops and issue citations specifically for texting while driving.
The law also prohibits using a cell phone or handheld communications device in school zones and school crossings, as well as construction/roadwork zones. Unfortunately, studies have shown that the ban has been rarely enforced since its introduction, meaning drivers are still at a high risk of being involved in an accident with a distracted driver.
Filing a Distracted Driving Accident Claim in Florida
If you or someone you love was hurt by a texting or distracted driver, we encourage you to reach out to our Miami distracted driving accident lawyers at Rossman, Baumberger, Reboso & Spier, P.A. You are likely entitled to financial compensation through your own no-fault insurance (known as personal injury protection, or PIP, coverage). However, you may also be able to file a personal injury lawsuit against the at-fault driver if you can prove that their negligence caused the accident and that you suffered "serious" injuries, as defined by the state.
To qualify for compensation through your PIP coverage, you must seek medical attention within 14 days of the crash. Because of this, and for reasons involving your personal health and well-being, it is absolutely critical that you see a medical professional as soon as possible after the accident. Then, reach out to our team at Rossman, Baumberger, Reboso & Spier, P.A. for help with your claim. Our attorneys have extensive experience representing victims of all types of distracted driving accidents, including those involving texting/cell phone use behind the wheel. We have a long history of success and are ready to fight for the maximum compensation you are owed.
How Is Distracted Driving Proven?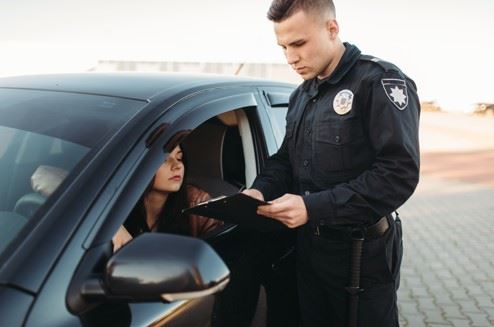 Proving that the other driver was distracted at the time of your accident can be a monumental task. However, with the right technique, even this can often be proven in court. Some of the most common ways of proving distracted driving include:
Phone records - these can be used to prove that the other driver was either texting or calling at the time of the crash
Social media data - if the other driver was on social media at the time of their accident records may be found to prove that they were distracted (i.e. photos or stories posted to Instagram around the same time, status updates on Facebook or Twitter, etc.)
Driver confessions - Sometimes a driver will even admit at the scene of the accident that they were distracted, even if they take back this confession in court, sometimes it can still be used as evidence
Witnesses - If other drivers or pedestrians witnessed the distracted driver on their phone or otherwise distracted, their testimonies can help support your claim in court
There Are No Fees Unless We Win Your Case
When you reach out to our firm, you get an entire team of attorneys and legal professionals dedicated to you and your recovery. We provide free initial consultations and contingency fees, meaning you do not owe any upfront or out-of-pocket costs when you hire our team. Instead, our attorneys only collect fees if/when they recover a settlement or verdict for you.
---
To learn more, including how our distracted driving accident lawyers in Miami can assist you with your claim, call (305) 900-5493 or submit an online contact form today.
---

What Our Clients Think
"It meant so much knowing we had a team of people supporting us, that we could trust!"

Stephen and Valerie

"I couldn't be happier with how our case was handled."

Alexandra C.

"Your knowledge and expertise helped keep our minds at ease during this very stressful situation."

Crespo Family
Recognized In Our Community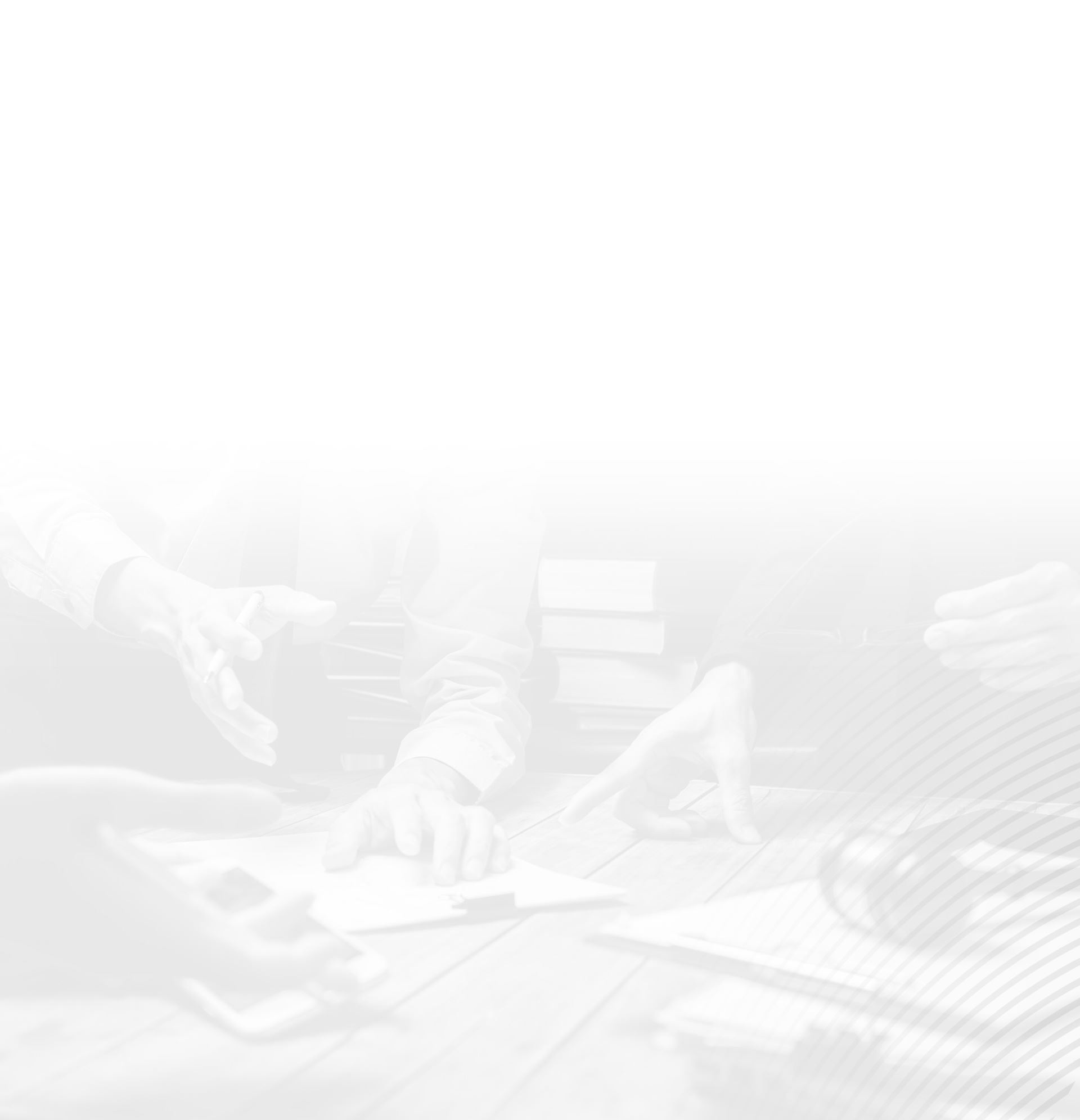 Our Difference
Over 200 Years of Experience Combined

Won $900 Million in Verdicts & Settlements

Free Initial Consultation

Committed to Our Community

Serving Clients for Almost 50 Years

Dedicated to Helping You Get Your Life Back
Schedule Your Free Consult Contact Us Rossman, Baumberger, Reboso & Spier, P.A.