Miami Distracted Driving Accident Attorneys
Texting and Other Distracted Driving Accidents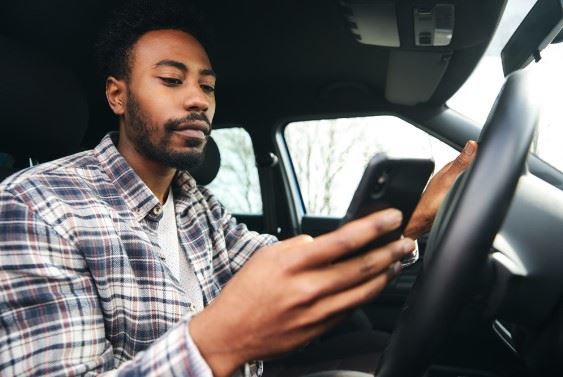 Distracted driving is one of the most dangerous—and most prevalent—hazards on our highways and roads. According to the Florida Department of Highway Safety and Motor Vehicles, distracted driving-related traffic fatalities have steadily increased since 2015, with a total of 48,537 distracted driving accidents in the state in 2020 alone. These accidents led to more than 2,700 serious injuries and over 300 deaths that same year.
If you were injured or if someone you love died in a motor vehicle collision caused by a distracted driver, Rossman, Baumberger, Reboso & Spier, P.A. can help. In some cases, distracted drivers are not only being negligent, but are also acting criminally—and they can be held legally accountable for victims' resulting injuries, damages, and losses.
Filing a car accident claim after a distracted driving accident in Florida can be complicated. We encourage you to reach out to an attorney who knows the law and who can stand up for your rights. Our distracted driving accident attorneys in Miami are ready to put our extensive experience and collective resources on your side.
Schedule a no-cost, no-obligation consultation with a member of our team today; call (305) 900-5493 or contact us online to get started.
On This Page:
Filing a Distracted Driving Accident Claim in Florida
If you or someone you love was hurt by a texting or distracted driver, we encourage you to reach out to our Miami distracted driving accident lawyers at Rossman, Baumberger, Reboso & Spier, P.A. You are likely entitled to financial compensation through your own no-fault insurance (known as personal injury protection, or PIP, coverage). However, you may also be able to file a personal injury lawsuit against the at-fault driver if you can prove that their negligence caused the accident and that you suffered "serious" injuries, as defined by the state.
To qualify for compensation through your PIP coverage, you must seek medical attention within 14 days of the crash. Because of this, and for reasons involving your personal health and well-being, it is absolutely critical that you see a medical professional as soon as possible after the accident. Then, reach out to our team at Rossman, Baumberger, Reboso & Spier, P.A. for help with your claim. Our attorneys have extensive experience representing victims of all types of distracted driving accidents, including those involving texting/cell phone use behind the wheel. We have a long history of success and are ready to fight for the maximum compensation you are owed.
There Are No Fees Unless We Win Your Case
When you reach out to our firm, you get an entire team of attorneys and legal professionals dedicated to you and your recovery. We provide free initial consultations and contingency fees, meaning you do not owe any upfront or out-of-pocket costs when you hire our team. Instead, our attorneys only collect fees if/when they recover a settlement or verdict for you.
To learn more, including how our distracted driving accident lawyers in Miami can assist you with your claim, call (305) 900-5493 or submit an online contact form today.
You and your staff have forever changed our lives and it will never be forgotten. - Garrett E. Rankin

It meant so much knowing we had a team of people supporting us, that we could trust! - Stephen and Valerie

I couldn't be happier with how our case was handled. - Alexandra C.

Your knowledge and expertise helped keep our minds at ease during this very stressful situation. - Crespo Family

Blown Away by the Integrity and All the Hard Work. - Edwin & Geovy