Miami Motorcycle Accident Attorneys
Filing a Motorcycle Injury Lawsuit in Florida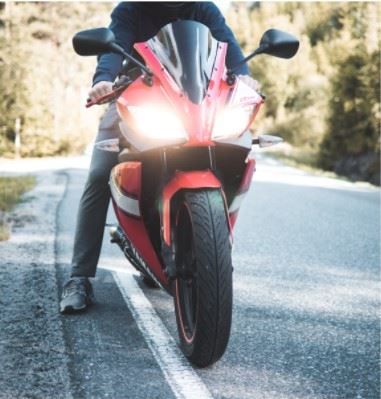 Many people like to stereotype motorcyclists and associate them with recklessness and danger, but the truth is that drivers, including those in Florida, are responsible for a majority of motorcycle accidents and related injuries and deaths. In fact, the University of South Florida's Center for Urban Transportation Research found that 60 percent of motorcycle accidents involving other vehicles were caused by the other vehicle, not the motorcyclist. If you were injured in a motorcycle accident, you may be suffering from painful and severe injuries. Don't worry about your medical bills and lost wages – call the caring team at Rossman, Baumberger, Reboso & Spier, P.A. Our Miami motorcycle accident lawyers have over 200 years of collective experience that we use to get our clients the compensation they deserve when they've been wrongly injured.
Call (305) 900-5493 or contact us online to schedule a free consultation in English or Spanish with our caring team. We don't take on cases – we take on causes. Allow us to fight for you.
On This Page:
Common Causes of Motorcycle Accidents
As is the case with car accidents, most motorcycle accidents are caused by driver error and are thus entirely preventable. A large number of motorcycle accidents are caused when cars attempt left-hand turns and turn into the path of a motorcyclist.
Other common causes of motorcycle accidents include:
Lane splitting: This refers to the act of riding your motorcycle between two lanes, which is often done to weave through traffic. However, many drivers aren't looking out for oncoming motorcyclists and may not see you before suddenly changing lanes.
Reckless driving: Careless or reckless driving refers to driving that violates traffic laws or is perceived as dangerous and failing to signal or check your blind spots before changing lanes is considered reckless. Motorcyclists are often injured because drivers don't see them in their blind spots before they change lanes and collide with them.
Drunk driving: Drivers who are under the influence of alcohol (or drugs) have impaired judgment and cognitive functions. They may be less likely to see a motorcyclist riding alongside them and more likely to run a red light or stop sign and collide with a passing motorcycle.
Damages We Can Recover
In auto accidents, motorcyclists typically suffer the most severe injuries, many of which can be classified as catastrophic. This is because motorcyclists have little protecting them beyond a helmet – any collision will likely send them flying off their bikes. Drivers and passengers of vehicles, however, are protected by seat belts and airbags. According to research, motorcyclists are 5 times more likely than passenger vehicle occupants to be injured and 27 times more likely to die in an accident. Common injuries associated with motorcycle accidents include head and brain injuries, spinal cord injuries, broken bones, and more.
The more serious the injury, the more expensive it can be to heal. Our team can take all your costs into consideration so we can secure the full amount you need. With over $900 million recovered for our clients throughout Florida, you can trust us to help you.
Damages you may have accrued include:
Lost wages
Property damage
Pain and suffering
Emergency medical expenses like surgery and hospitalization
Future costs of medical care
Disability
You deserve to be represented by a team that has your best interests in mind after a traumatic accident – our firm can be that team.
Ready to file a motorcycle accident claim? Call (305) 900-5493 today for a free consultation. Our motorcycle accident lawyers in Miami serve clients statewide and are dedicated to helping you recover.
You and your staff have forever changed our lives and it will never be forgotten. - Garrett E. Rankin

It meant so much knowing we had a team of people supporting us, that we could trust! - Stephen and Valerie

I couldn't be happier with how our case was handled. - Alexandra C.

Your knowledge and expertise helped keep our minds at ease during this very stressful situation. - Crespo Family

Blown Away by the Integrity and All the Hard Work. - Edwin & Geovy