Miami Motorcycle Accident Attorneys
Filing a Motorcycle Injury Lawsuit in Florida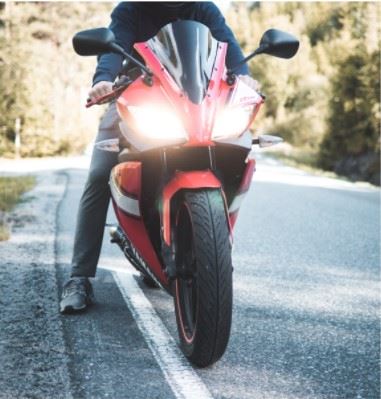 Many people like to stereotype motorcyclists and associate them with recklessness and danger, but the truth is that drivers, including those in Florida, are responsible for a majority of motorcycle accidents and related injuries and deaths. In fact, the University of South Florida's Center for Urban Transportation Research found that 60 percent of motorcycle accidents involving other vehicles were caused by the other vehicle, not the motorcyclist. If you were injured in a motorcycle accident, you may be suffering from painful and severe injuries. Don't worry about your medical bills and lost wages – call the caring team at Rossman, Baumberger, Reboso & Spier, P.A. Our Miami motorcycle accident lawyers have over 200 years of collective experience that we use to get our clients the compensation they deserve when they've been wrongly injured.
---
Call (305) 900-5493or contact us online to schedule a free consultationin English or Spanish with our caring team. We don't take on cases – we take on causes. Allow us to fight for you.
---
On This Page:
Common Causes of Motorcycle Accidents
As is the case with car accidents, most motorcycle accidents are caused by driver error and are thus entirely preventable. A large number of motorcycle accidents are caused when cars attempt left-hand turns and turn into the path of a motorcyclist.
Other common causes of motorcycle accidents include:
Lane splitting: This refers to the act of riding your motorcycle between two lanes, which is often done to weave through traffic. However, many drivers aren't looking out for oncoming motorcyclists and may not see you before suddenly changing lanes.
Reckless driving: Careless or reckless driving refers to driving that violates traffic laws or is perceived as dangerous and failing to signal or check your blind spots before changing lanes is considered reckless. Motorcyclists are often injured because drivers don't see them in their blind spots before they change lanes and collide with them.
Drunk driving: Drivers who are under the influence of alcohol (or drugs) have impaired judgment and cognitive functions. They may be less likely to see a motorcyclist riding alongside them and more likely to run a red light or stop sign and collide with a passing motorcycle.
Damages We Can Recover
In auto accidents, motorcyclists typically suffer the most severe injuries, many of which can be classified as catastrophic. This is because motorcyclists have little protecting them beyond a helmet – any collision will likely send them flying off their bikes. Drivers and passengers of vehicles, however, are protected by seat belts and airbags. According to research, motorcyclists are 5 times more likely than passenger vehicle occupants to be injured and 27 times more likely to die in an accident. Common injuries associated with motorcycle accidents include head and brain injuries, spinal cord injuries, broken bones, and more.
The more serious the injury, the more expensive it can be to heal. Our team can take all your costs into consideration so we can secure the full amount you need. With over $900 million recovered for our clients throughout Florida, you can trust us to help you.
Damages you may have accrued include:
Lost wages
Property damage
Pain and suffering
Emergency medical expenses like surgery and hospitalization
Future costs of medical care
Disability
You deserve to be represented by a team that has your best interests in mind after a traumatic accident – our firm can be that team.
Who is Liable After a Motorcycle Accident?
After a motorcycle accident, you may be wondering who can be held responsible for your damages. You may also be wondering whether you contributed to the accident, too. In these situations, it's important to not admit fault or say anything that may allow others to think you're partly to blame. Hiring a motorcycle accident attorney in Miami is important because they can take over communication with insurance adjusters and protect you from those who wish to put the blame on you.
Even if you are at fault for your accident, Florida follows the comparative fault rule, meaning that as long as you are not 100 percent at fault, you may be able to recover financial compensation. In many cases, however, the driver is usually at fault for negligence, though if a faulty part in your motorcycle caused your accident, the motorcycle manufacturer can be held accountable.
What Injuries Can You Get from a Motorcycle Accident?
Injuries sustained in motorcycle accidents are often classified as "catastrophic." This is because motorcycles provide little protection in the event of an accident and often result in the rider being flung from their bike upon impact. These types of injuries can often be life-altering, or even fatal. Some of the most common motorcycle accident injuries include:
Broken or shattered bones
Road rash
Severe scarring or disfigurement
Internal injuries to vital organs
Concussions
Can You Get PTSD from a Motorcycle Accident?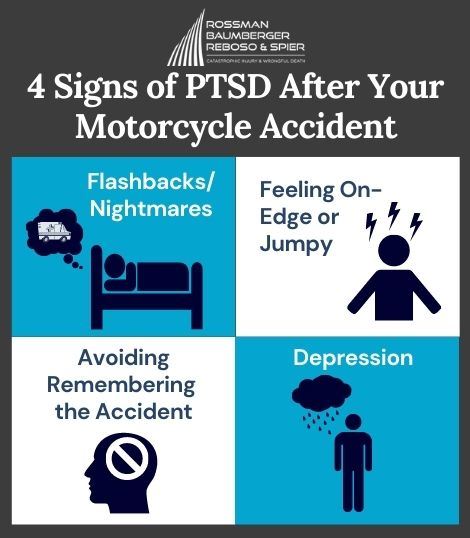 Post-Traumatic Stress Disorder (also known as PTSD) is a condition that some people may develop following a traumatic experience, including serious motorcycle accidents. Some of the symptoms of PTSD may include:
Experiencing flashbacks or nightmares of the incident
Feeling on-edge, stressed or jumpy following the accident
Avoiding remembering the accident
Depression
If you believe you are suffering from PTSD following your motorcycle accident, you may have grounds for pursuing compensation. Emotional damage is a real injury that can affect your life in multiple ways and can also affect your ability to work following the accident. Contact our lawyers today to discuss your motorcycle accident lawsuit.
What Does a Motorcycle Accident Lawyer Do?
Knowing what your next move should be after your bike accident can be daunting. Our motorcycle accident lawyers can offer help with the following:
Providing guidance on what to say or not to say to the insurance company
Filing the proper paperwork correctly and on-time
Working out payment plans or delayed billing for emergency medical treatment
Answering any questions you may have about the legal process and your case
Dealing with the insurance company on your behalf
Calculating a fair settlement amount for your injuries
How Long Do You Have to File a Motorcycle Accident Claim?
Florida's personal injury statute of limitations allows motorcycle accident victims to file a claim for up to 4 years following the date of their accident. If you wait longer than this you will essentially forfeit your right to pursue compensation and any claim you file will most likely be dismissed. Because of the statute of limitations, it's extremely important that you don't delay in contacting an attorney after your accident. At the end of the day, you case stands the best chance of winning when the evidence is fresh (whether it be video evidence, eyewitness testimony, etc.) Don't wait! Call our team of motorcycle accident lawyers today!
---
Ready to file a motorcycle accident claim? Call (305) 900-5493 today for a free consultation. Our motorcycle accident lawyers in Miami serve clients statewide and are dedicated to helping you recover.
---

What Our Clients Think
"It meant so much knowing we had a team of people supporting us, that we could trust!"

Stephen and Valerie

"I couldn't be happier with how our case was handled."

Alexandra C.

"Your knowledge and expertise helped keep our minds at ease during this very stressful situation."

Crespo Family
Recognized In Our Community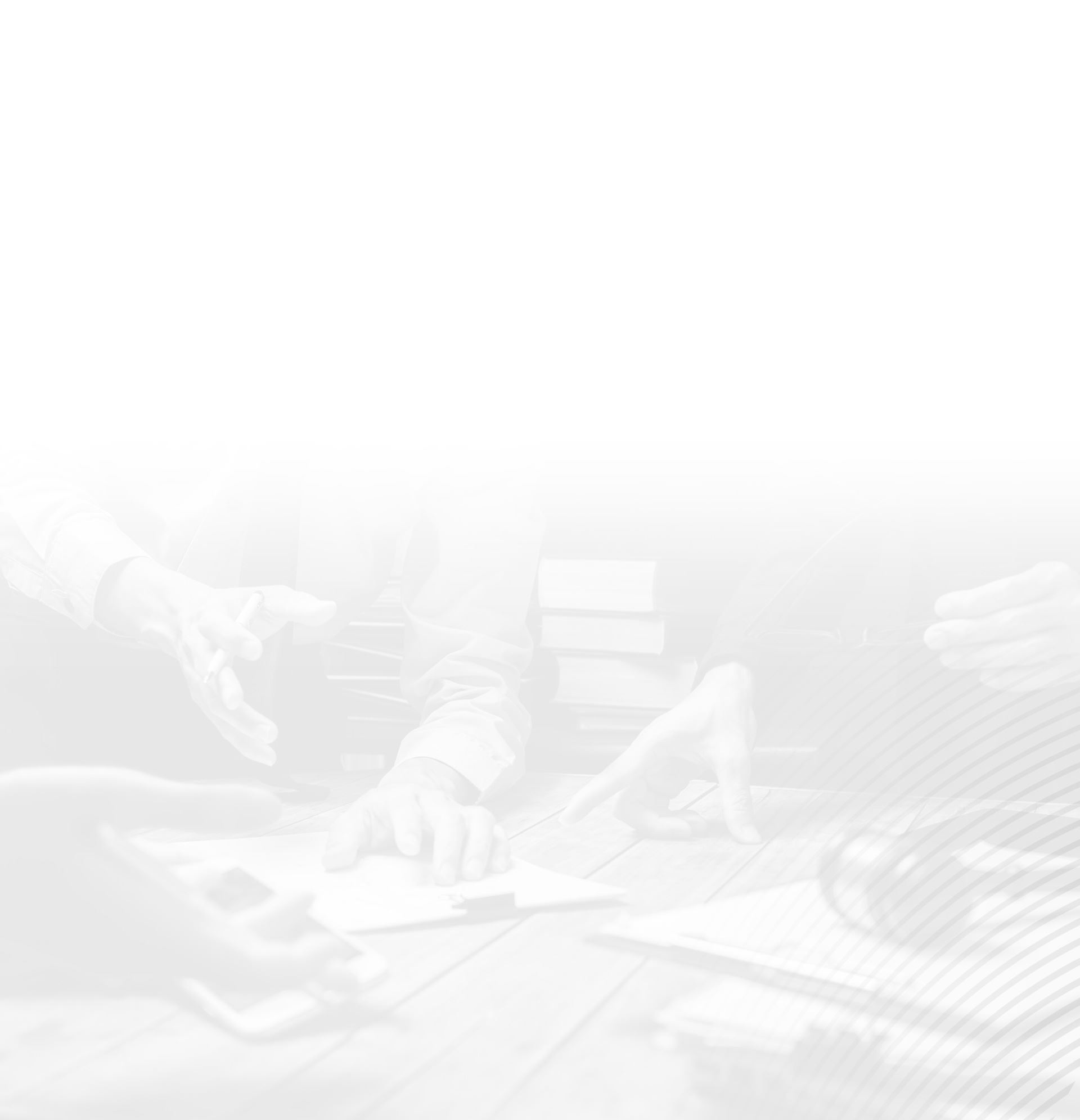 Our Difference
Over 200 Years of Experience Combined

Won $900 Million in Verdicts & Settlements

Free Initial Consultation

Committed to Our Community

Serving Clients for Almost 50 Years

Dedicated to Helping You Get Your Life Back
Schedule Your Free Consult Contact Us Rossman, Baumberger, Reboso & Spier, P.A.